#pro firmy
Case study ABB: An HR virtual tour in action
It would be a shame to hide such a high-tech company behind closed doors - especially when ABB in Jablonec was short of qualified employees at the time. The virtual tour was supposed to help the HR department in recruiting new colleagues.
Published 20. 5. 2022
Just a few months ago we've created a huge virtual tour for their center in Brno - including hundreds of photographs. However, ABB affiliate in Jablonec decided for a different approach. They were looking for a good way to recruit more employees into their company. So we were looking for a way to improve our initial concept.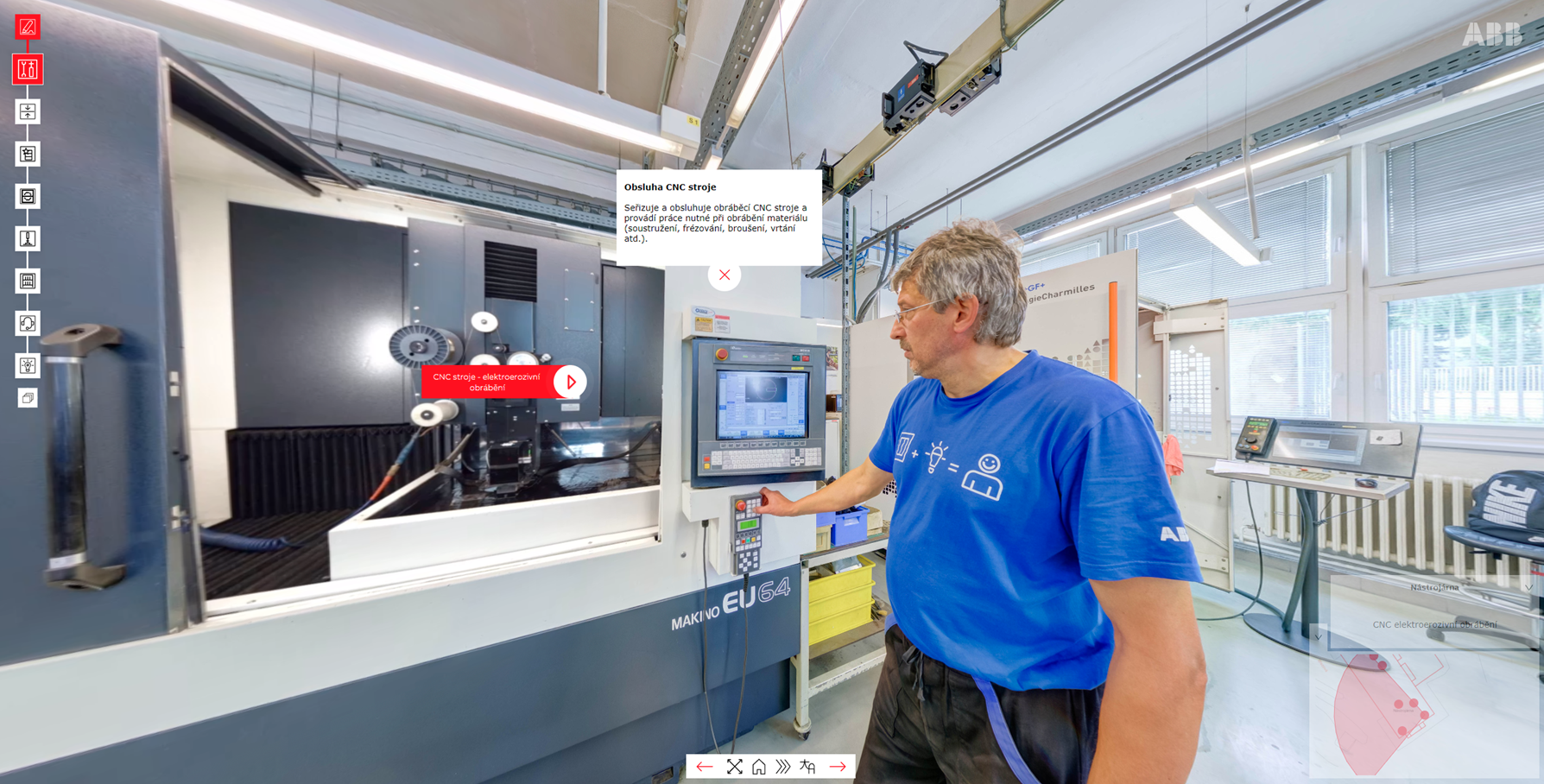 Panoramas - picture but still alive
The production in their modern halls is mostly robotized. Walking through the venue we were constantly bumping into unique robotic workstations. So we decided that the best way to showcase this center would be to show the robots and employees in action. We've suggested creating short videos which would become a part of panoramas. The client warmly welcomed our suggestion.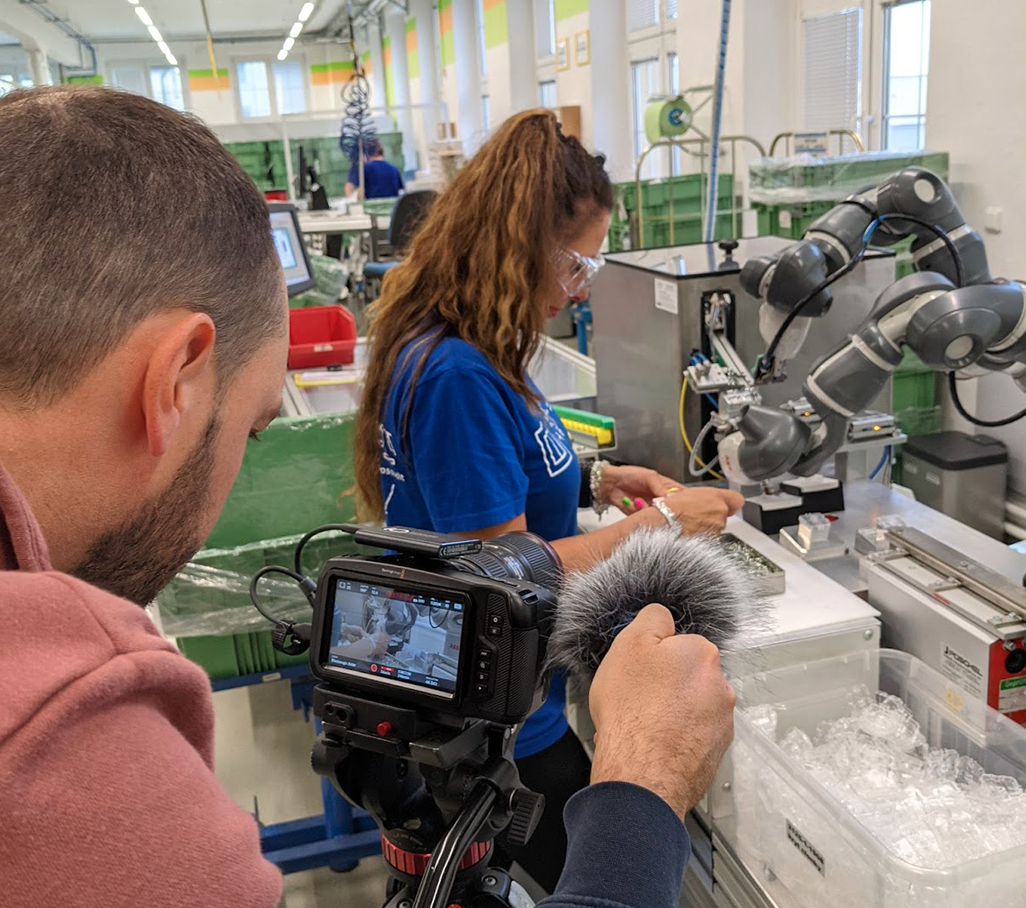 Simultaneous photo and video shooting
The problem was - this was something completely new. How do you take a panoramic photo while at the same time, from the same angle, recording a video? We came up with a solution - using two cameras at the same time and the results were great. With that we were able to deliver high-end quality of our virtual tour with an ability to play interactive videos where needed to show short sequeces of humans or robots (or interacting together :-) during their common operations. The viewer can dislay the tour even with a slow internet connection, bacause the tour is made in layers and the videos are loaded just after a click.  
The employees were instructed beforehand so they would know what to expect. 
Check out the tour for yourself
Thanks to our experience with ABB Brno, we already had a fully functioning workflow when it comes to customizing the texts in our virtual tour. Again, we have used a Google Spreadsheet complemented with a JavaScript. That meant that any text edited in the spreadsheet had in a matter of seconds appeared in the virtual tour. Our client could add titles, names of the locations and their description. The English version was ensured.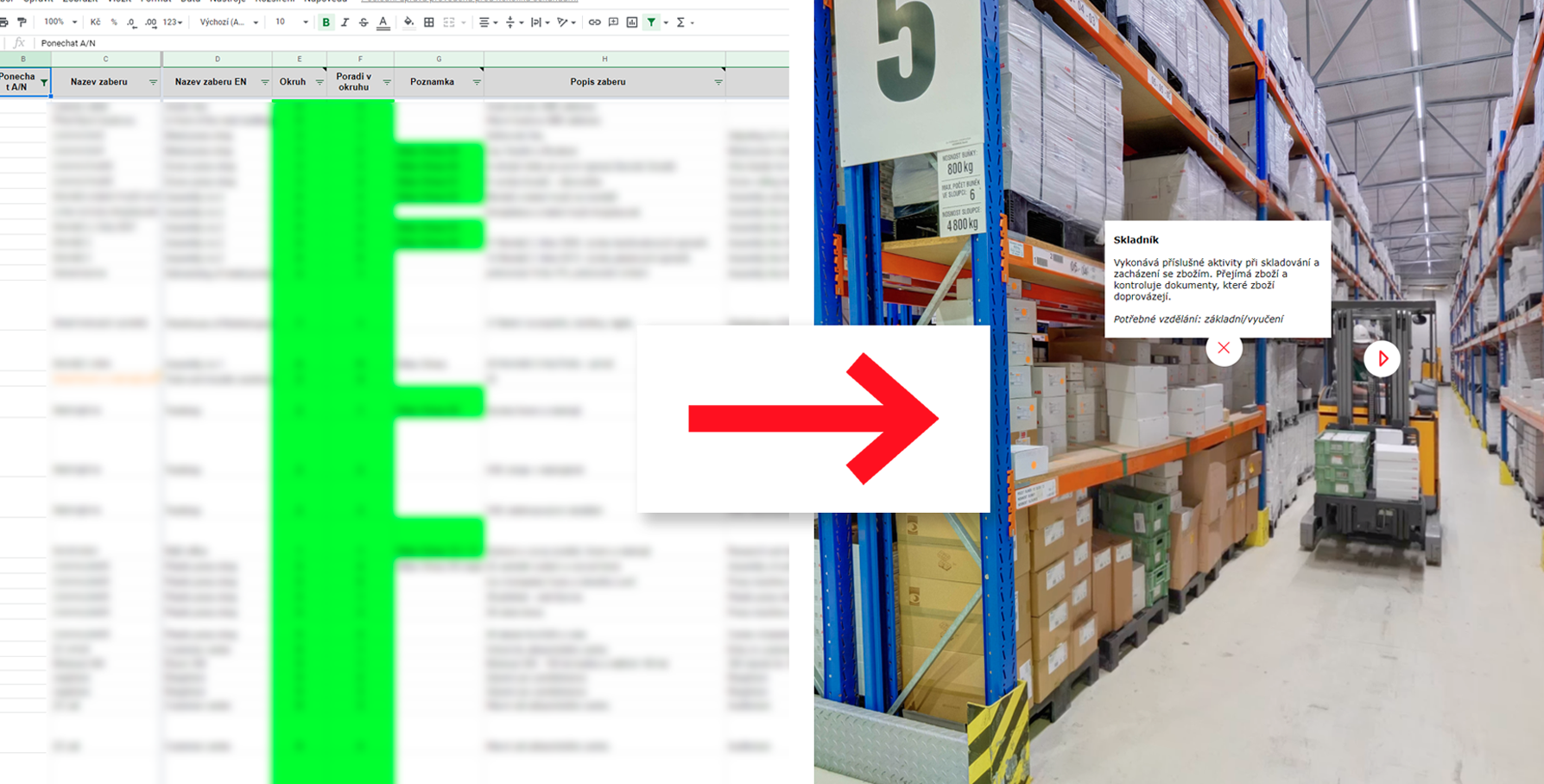 An interactive map right in the virtual tour
Our client wanted to have an interactive floor plan in the virtual tour as well. Thanks to it the visitor would immediately know where he is. We've received a DWG data pack which we've customized and edited to match the client's CID visual style and put into the virtual tour. Now, no one will ever get lost in their production halls.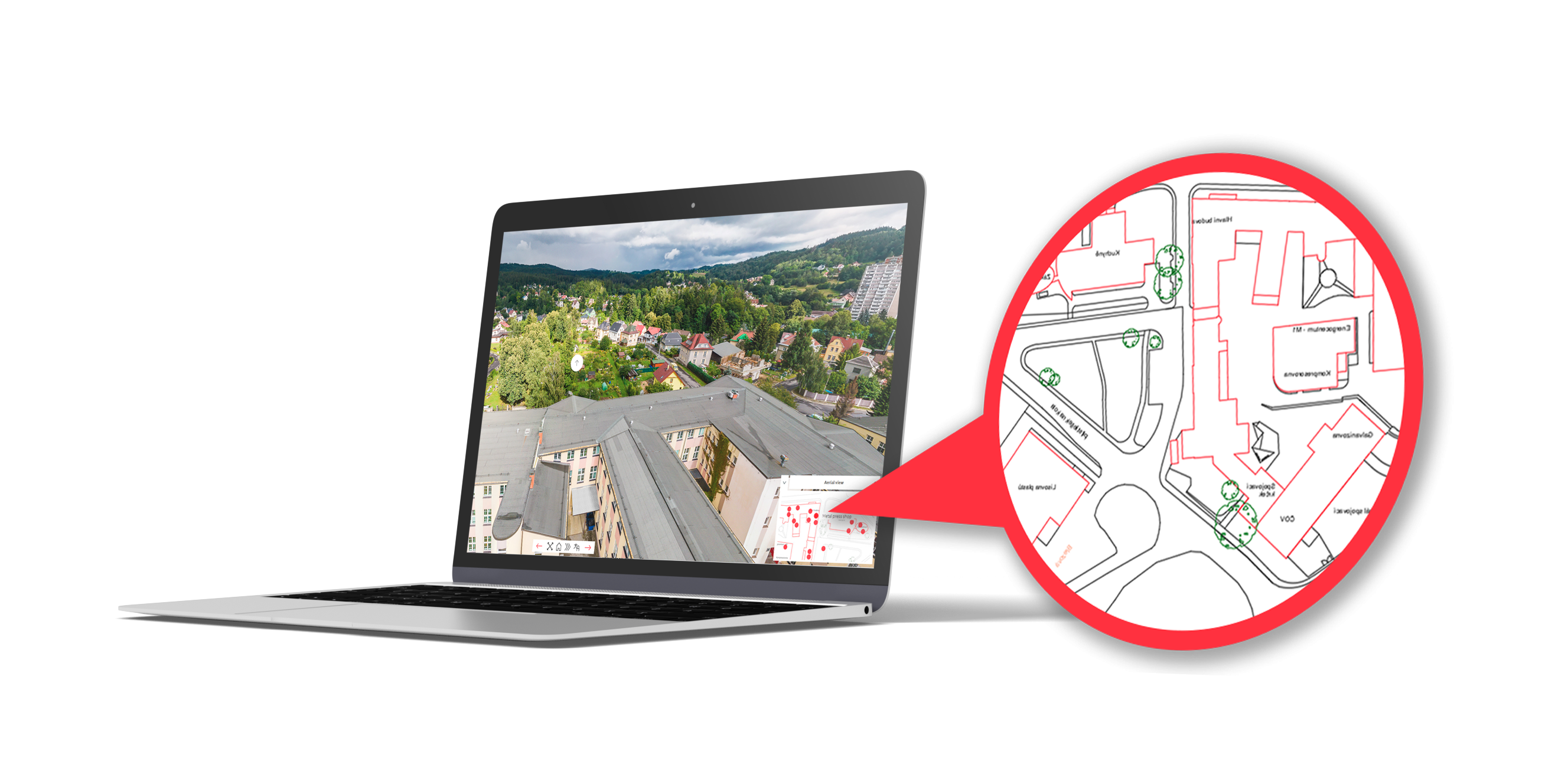 A virtual tour which helps your HR
The project for ABB Jablonec nad Nisou was a challenge in many aspects. However, we've managed to overcome many obstacles and challenges, creating a virtual tour which is a delight to walk through. That is mostly thanks to action footage of employees in their everyday work. Take a look for yourself! And if you find an interest in a specific position, just open an infobox to get all the info you need.